Social Initiatives
NBF is engaged in initiatives for development of local communities as well as improving security and safety.
Initiatives for local Communities
As a part of local communities, NBF holds initiatives such as lunchtime concerts, seasonal events, water sprinkling programs for cooling down and local cleanup programs.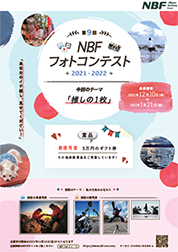 Photo contest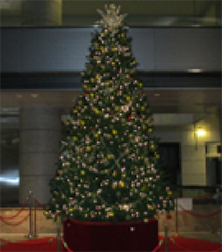 Christmas tree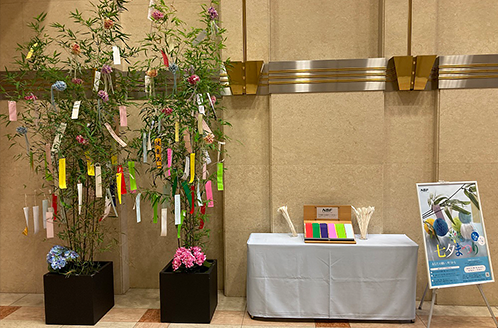 Tanabata event
Improvement of urban living-environment
NBF performed major renovations on Mandatory Housing Spaces* to improve the living-environment quality.
Kowa Nishi-Shinbashi Bldg. B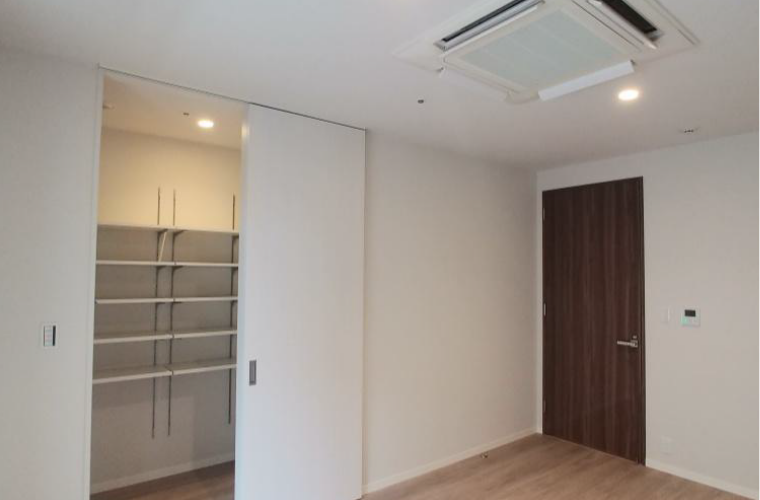 Living room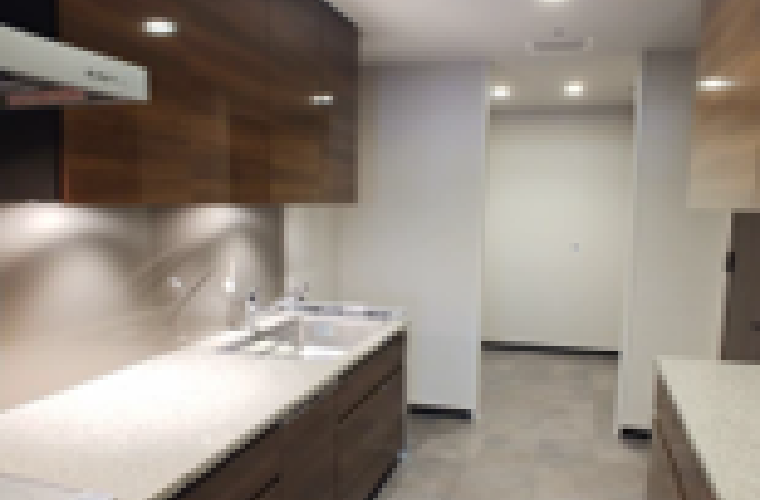 Kitchen
Some municipalities require such spaces for the purpose of securing their resident population and improving living-environment.
Building management with consideration for a historical and cultural site
Toranomon Kotohira Tower was developed with consideration to protect Kotohira-Gu shrine, a regional historic property located in the area, and designed to be a mixed-use building including the shrine office.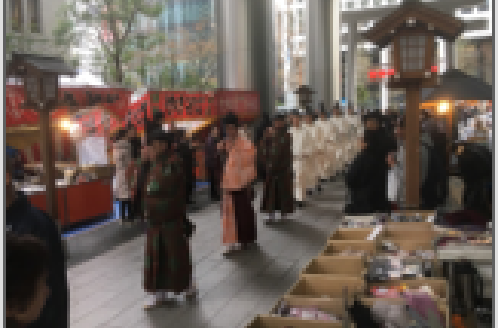 A ceremony at the site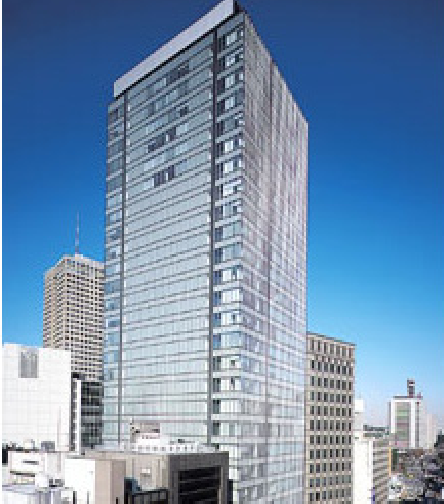 Toranomon Kotohira Tower
Initiatives for social contribution activities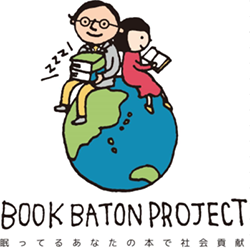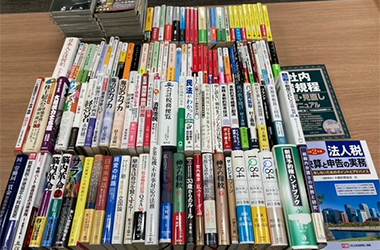 Donated books
We participate in the BOOK BATON PROJECT, which provides educational opportunities for children around the world through donations of books

NBFM donates to Japan Committee for UNICEF according to the number of employees who have achieved 8,000 steps/day during the event
Countermeasures to disasters
Supporting Minato-ku Regional Disaster Prevention Plan, NBF provides some parts of leasable spaces of the following buildings as storehouses for emergency materials for free of charge.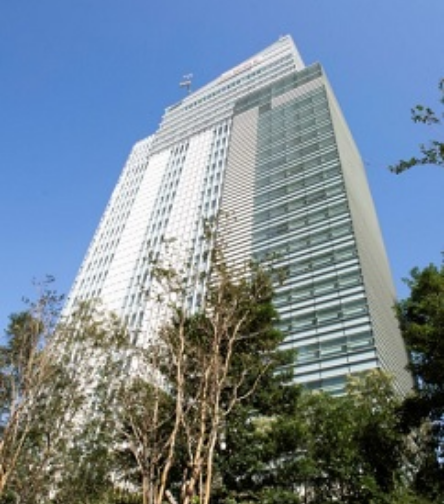 Roppongi T-CUBE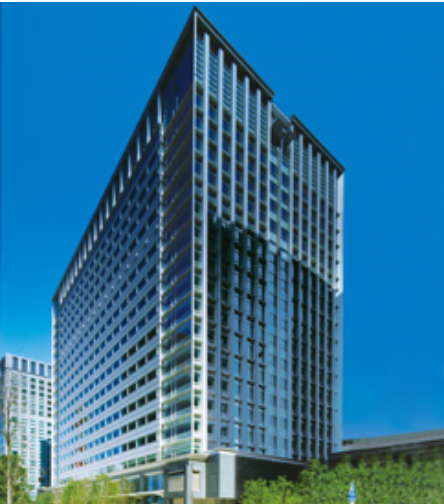 Celestine Shiba Mitsui Bldg.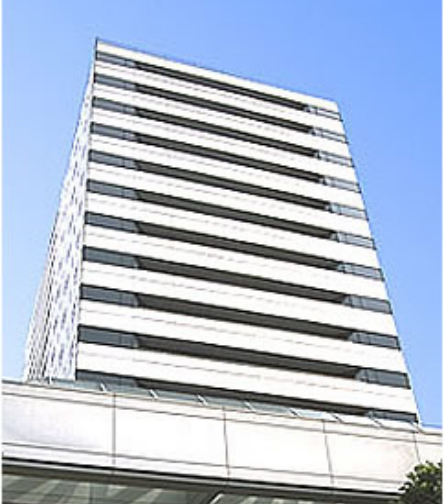 Shiba NBF Tower
Increase of Comfort
In order to maintain good air quality and hygiene in offices and hygiene in offices and improve the health and productivity of users, indoor environment monitoring based on tenant satisfaction surveys is carried out for ensuring that offices are always comfortable.
In NBF's capital investment decision making process, the status of the building's compliance with the Barrier-Free Law, accessibility for people with disabilities, accessibility to public transportation around the property, etc. are mandatory items to be confirmed. These items are periodically confirmed through engineering reports and other documents obtained during the consideration stage and post-investment monitoring phases, and if there are issues or room for improvement, specific measures are discussed during the operation stage. Through these inclusive efforts, we aim to provide a building that is comfortable for all office users.
Improved Convenience & Hygiene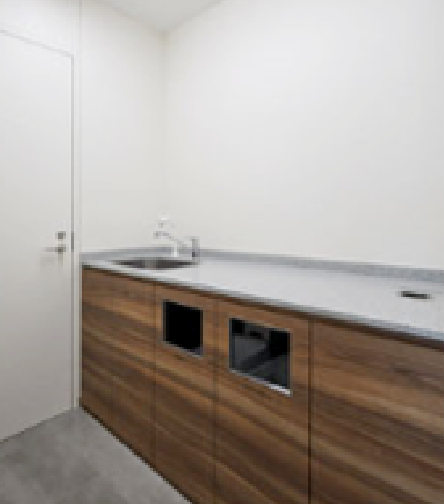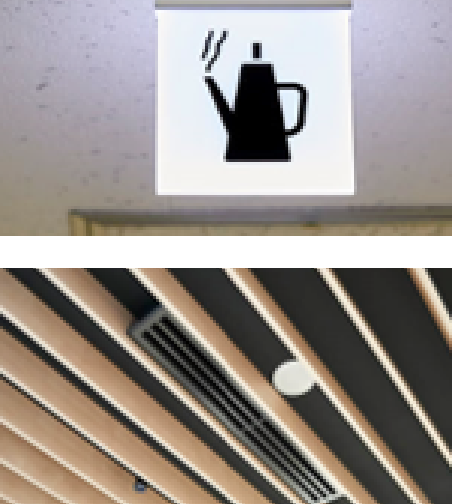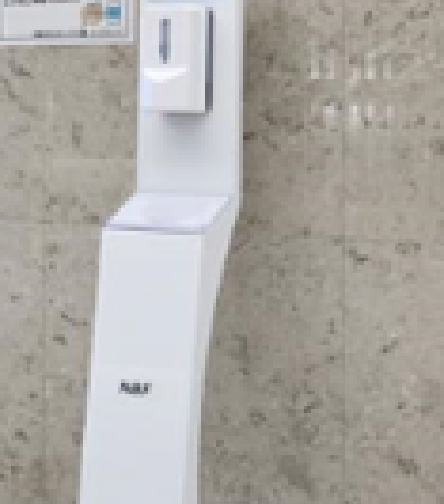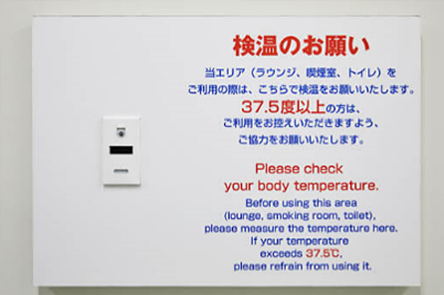 Contents
Expansion of kitchenettes and installation of built-in counters for garbage bins

Includes expanded hot water supply room with indicators to avoid overlapping use

Installation of air purification equipment

Sanitizer Stations

Installation of thermometers at the entrance to common areas
Common area renovation with greenery and effective use of surplus space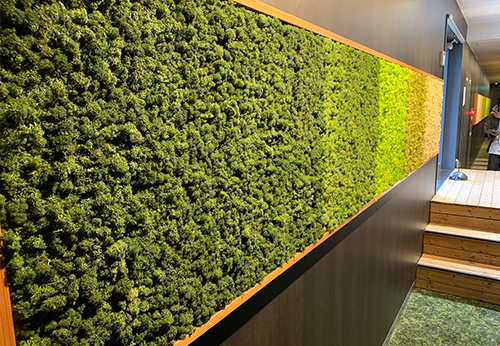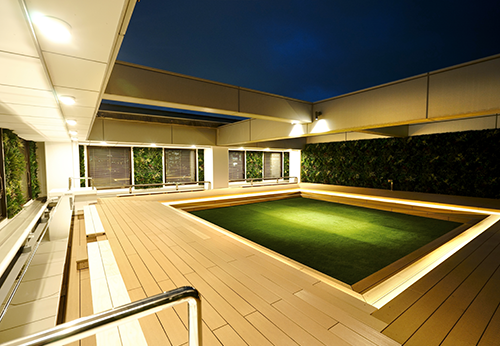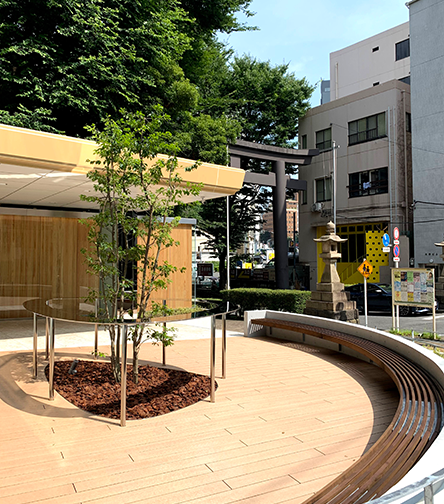 Contents
Spaces designed with plants

Multipurpose rooftop space

Renovated entrance
Universal Design Initiatives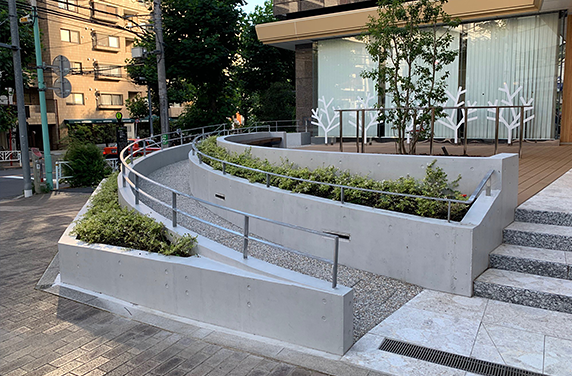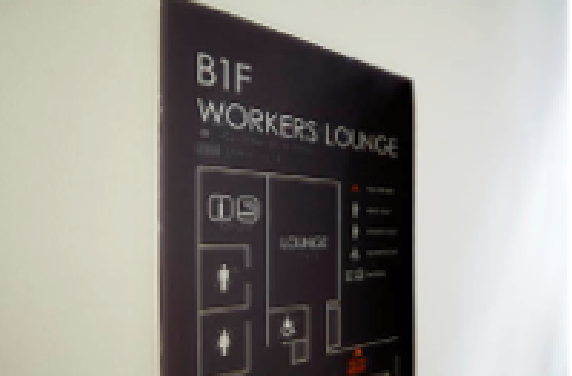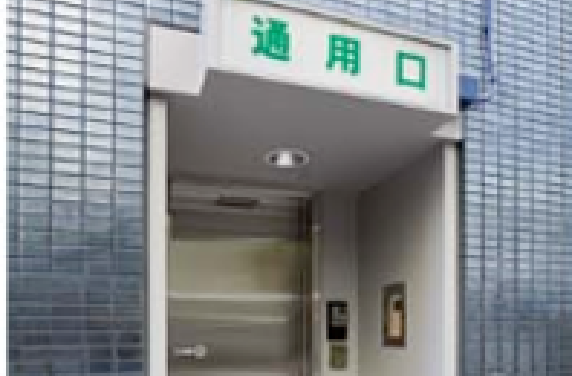 Contents
Sloped approach to entrance

Improvement of interior signage

Automation of service entrance doors
(for wheelchair accessibility and COVID-19 safety)
Bicycle Sharing Service Added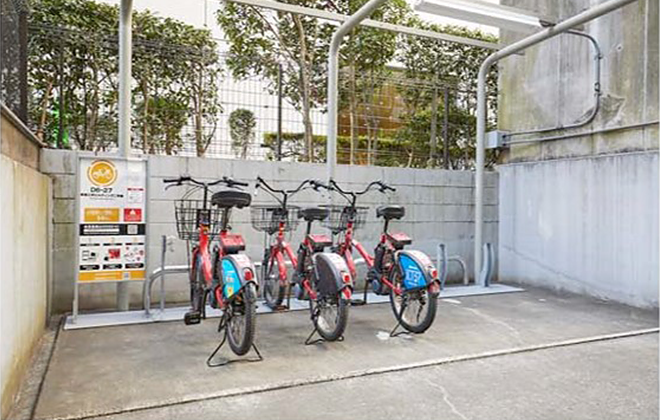 Contents
Effective use of surplus bicycle storage
Contributes to the community and adds income
Customer Satisfaction Surveys
Together with its exclusive property management company NBFOM, NBF conducts building management that aims to enhance tenant satisfaction. Customer satisfaction surveys are conducted every year in order to understand the real thoughts, level of satisfaction and needs of tenants, and PDCA cycles are established to promptly reflect the challenges found in surveys and points to be improved.
FY 2021 CS Survey on Operation and Management Services in Office Properties
Survey subjects:

Tenant Survey at 43 buildings (excluding master-leased and other properties)
Office Worker Survey at 43 buildings (excluding master-leased and other properties)
Number of
distribution:729 tenant companies (response rate: 91%)
6,680 office workers (response rate: 75%)

Survey period:

September-October 2021

Survey topics:

Office environment and convenience; Cleaning; Crime and disaster prevention; Service
qualities of general building operation and management; Effectiveness of CS activities
in each properties; Tenants' needs; etc.
An Example
Shinjuku Mitsui Bldg. No.2 :Newly establishment of B1F lounge for tenant workers, renewal of common space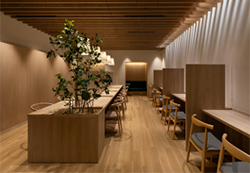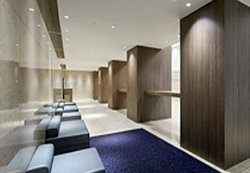 Collaboration with Business Partners
In order to promote initiatives of environmental and social consideration in its supply chain, NBF established "Green Procurement Manual." In line with this manual, NBF requests newly selected and existing business partners in the supply chain (property management companies, etc.) to understand and cooperate on its initiatives of environmental and social consideration.