Environmental Initiatives
Environmental Initiatives through Real Estate Investment
Understanding and Reducing Environmental Risks in Investment Decisions and Monitoring
Regarding due diligence for new investments, NBF obtains an understanding of environmental and social risks by utilizing external experts and uses this information in its investment decisions. Periodic monitoring of environmental and social risks is conducted for existing properties under management as well and initiatives that provide opportunities for reducing risks and increasing property value are carried out, e.g., expert building assessments such as "Energy Efficiency Walkthroughs".
Co-Existence with the Mitsui Fudosan Group in Redevelopments
The environmental load and environmental risks of the portfolio are reduced through investing in properties with excellent environmental performance that were redeveloped by the Mitsui Fudosan Group under the co-existence model with the Mitsui Fudosan Group.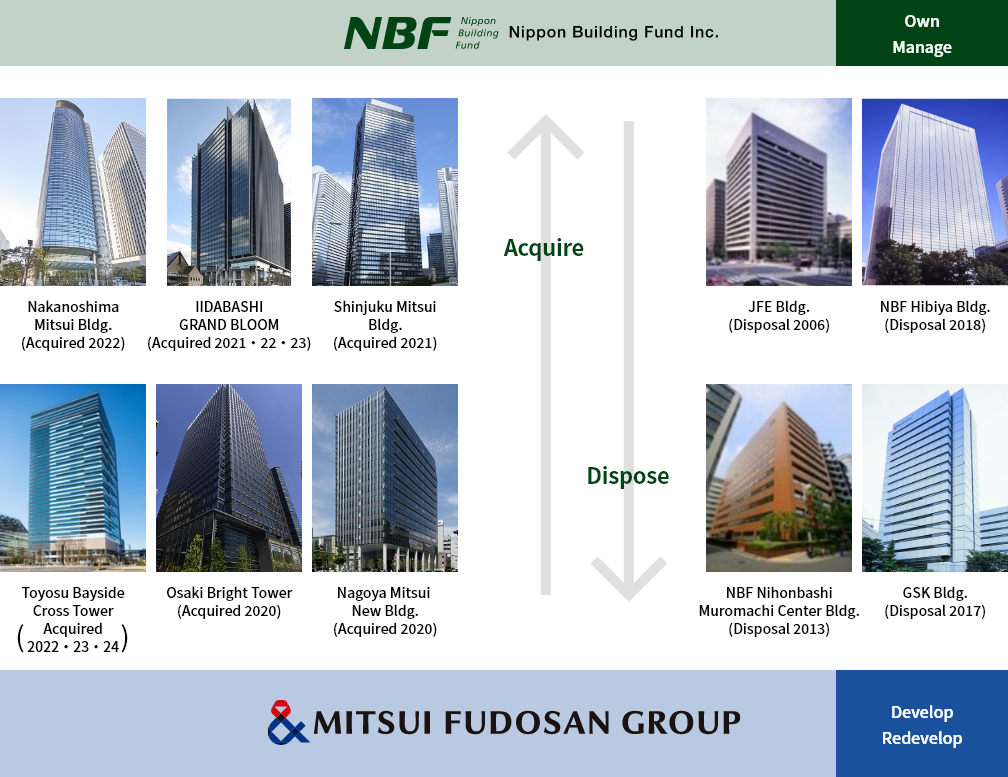 Promoting LED lighting
For the purpose of reduction of CO2, improvement in asset value by green building initiatives and meeting tenants' needs, promotion of LED lighting (tenant areas and common areas) is being carried out.
Plan
Scope  37 properties(tenant areas・common areas)

Period  2H/2018(35th period)~1H/2023(44th period)
The previous plan was expanded with more properties and time to further promote
Properties Converted to LED and CO2 Emissions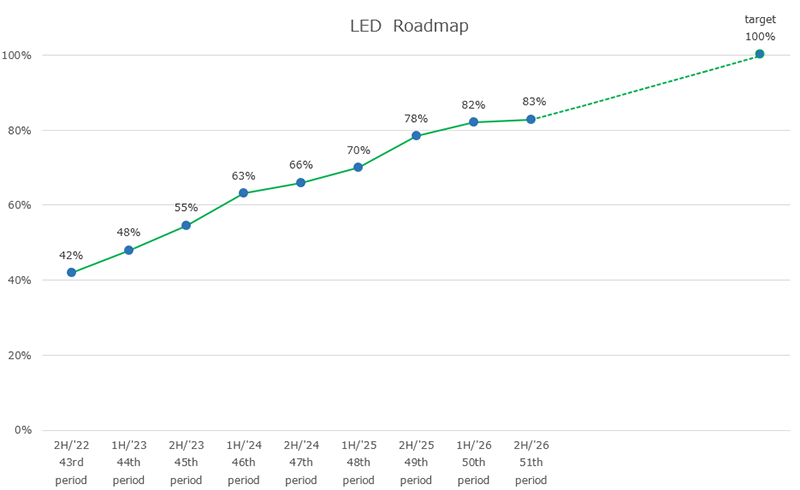 Expected data after the 42nd Period
The COVID-19 pandemic caused fewer people to be at companies and is a special factor impacting results for the 40th and the 41st Period.
The phrase "Approximately 60% reduction" in the above table means the estimated percentage reduction of CO2 emissions in the period ending June 2023 compared to the baseline period ended December 2018.
Representative examples of LED conversion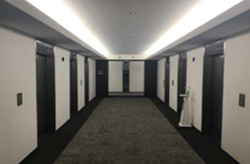 【Shinjuku Mitsui Bldg.】
EV hall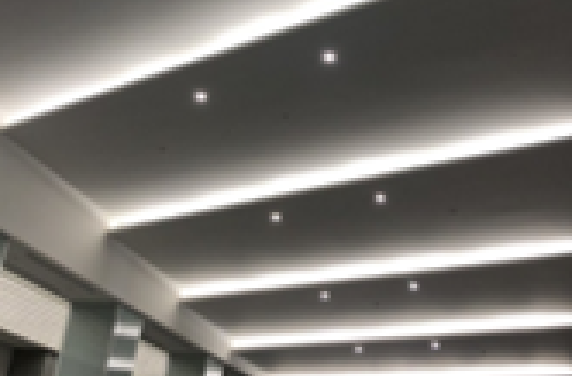 【Roppongi T-CUBE】
lobby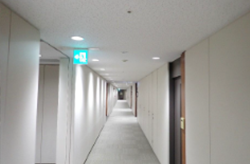 【Celestine Shiba Mitsui Bldg.】
Common area basement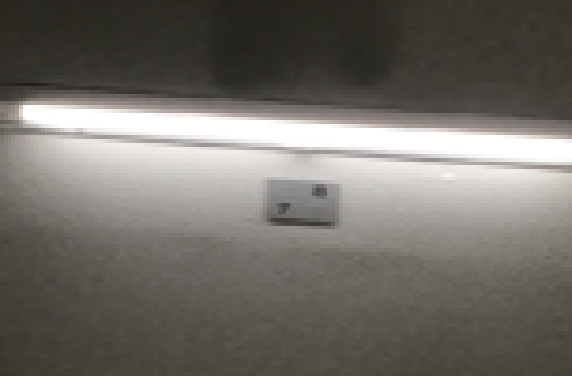 【NBF Niigata Telecom Bldg.】
common areas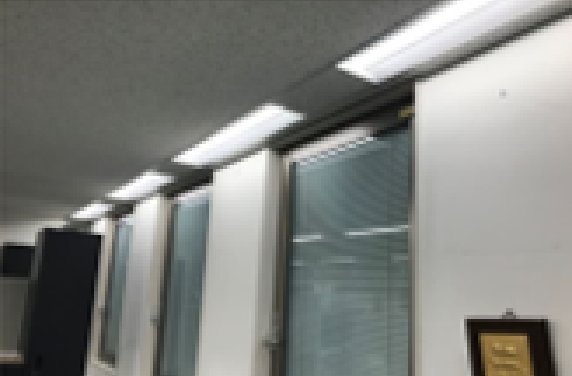 【Sumitomo Densetsu Bldg.】
tenant area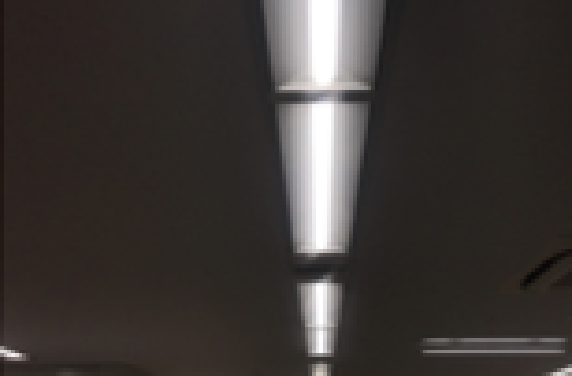 【NBF Matsudo Bldg.】
tenant areas
Introduction of Renewable Energy
NBF promotes the reduction of CO2 through the utilization of renewable energy in solar generation at some of the office buildings owned by NBF such as NBF Osaki Bldg.
Reuse and Recycle of Water
Some of the office buildings owned by NBF are equipped with facilities for reusing rainwater and greywater, as NBF endeavors to reduce the consumption of tap water.
Environmental Initiatives in Collaboration with Tenants
NBF is advancing collaborative initiatives with tenant companies to reduce the environmental load of office buildings.
Holding of Sustainability Events for Tenants and Distributing Sustainability Guides
Through activities such as distributing sustainability guides to tenants to promote energy conservation activities within buildings and holding "water sprinkling events" in collaboration with tenants which result in heat island countermeasures and energy conservation, NBF conducts initiatives to increase the environmental awareness of tenant companies.
Introduction of Green Lease
A green lease is an initiative in which both building owner and tenant promote environmental consideration through a building lease agreement.
NBF has concluded green lease agreements concerning retrofits for the following properties upon obtaining understanding of tenant companies, switching over the lighting of areas exclusively occupied by tenant to LED and such.
Properties with green lease agreements concluded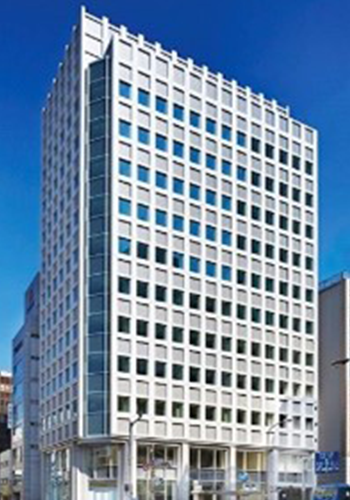 【Kowa Nishi-Shinbashi Bldg.B】
Environmental Initiatives in Collaboration with Business Partners
Collaboration with NBF Office Management
NBF Office Management Co., Ltd. (hereinafter "NBFOM") is a property management company of the Mitsui Fudosan Group which exclusively manages office buildings owned by NBF. NBF utilizes the expert abilities of NBFOM to maintain and increase the competitiveness, occupancy rate and rent level of its existing properties under management while effectively advancing initiatives of environmental consideration. In the joint meetings with NBFOM (once every two months), discussions are held regarding the sharing of information and initiatives concerning the various energy saving and environmental issues, as to improve accuracy of information.
Utilization of Outside Consultants
NBF utilizes the support of Nikken Sekkei Construction Management, Inc. as an expert consultant for suggestions for the portfolio's energy management and measures that contribute to increasing environmental performance.